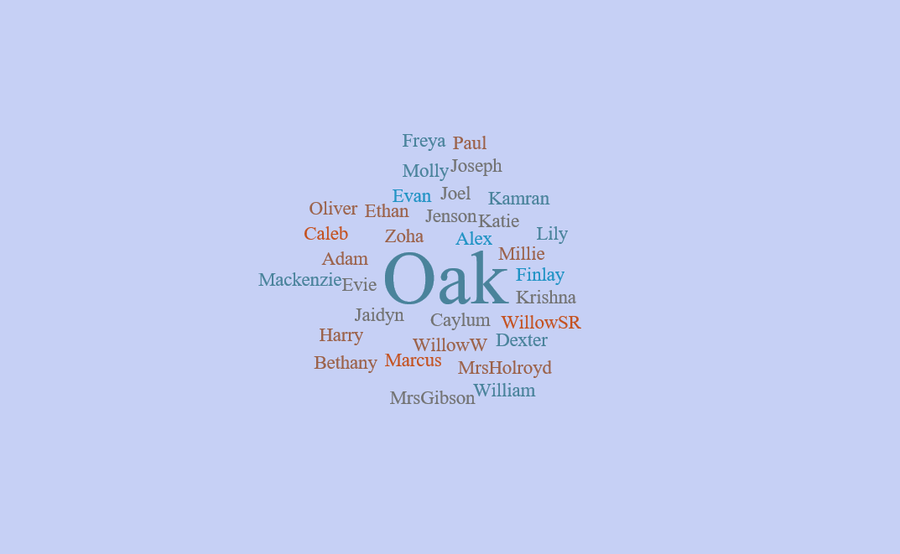 Oak (Years 5 and 6)
Welcome to Oak
Let us introduce ourselves:
30 children, Mrs Gibson, Mrs Holroyd and Miss Nicholls.
Our school council members
Year 5- Finlay
Year 6- TMarcus
Spring 1
This first half term we will be reading the book - The Man Who Walked Between The Towers. This will form the basis for our science, where we will be looking at the question "Does everything that goes up always come down?" We will be finding out about the effects of air resistance, water resistance and friction, that act between moving surfaces. We will explore mechanisms including levers, pulleys and gears and recognise that a smaller force can have a greater effect.
This book will also be used for English where there will be a focus on journalistic writing, explanation texts about forces and skimming and scanning techniques for reading.
In maths we are looking at perimeter, area and statistics, including reading timetables and tables, and extracting information from pie charts. We then move onto fractions. We have weekly timestables and arithmetic tests. Times Tables Rockstars is used to practise our timestables, both at school and home. Mathletics is used as part of maths lessons and for homework, to consolidate learning we have been doing in class.
The National Curriculum.
If you would like to find out more about what objectives your child will be covering please have a look on the national curriculum.
Useful websites:
School of Military
Richard Fox from the School of Military has been working with us every Monday. The children have enjoyed various activities including the Gun Run, Drill and building survival shelters.
PE Enrichment Day
The children enjoyed taking part in the archery activities.
Bikeability
All children completed Level 1 with the majority then going on to complete Level 2.